Tube 2018
---

Ambrell, a leading manufacturer of induction heating solutions ranging from 1 kW to 500 kW, will be in Düsseldorf in Hall 11, Stand H31.
At the trade fair, members of THE LAB at Ambrell will be on-hand to discuss client heating applications. Attendees are encouraged to bring their parts and/or drawings for discussion with expert application engineers.
Tube and pipe heating applications such as hot bending, weld stress relieving, coating curing, heat treating, and brazing are commonly tested in THE LAB at Ambrell. Clients receive a complimentary application review and system recommendation after testing. Ambrell has sold more than 12,000 systems into 50 countries. Visit www.ambrell.com for more information.
---

Tubos de Precisión Delmàs S.L. – STAND HALL 3 / B17
Delmas, cited in Barcelona. We are the European specialist producer of very small diameter welded precision steel tubes.
Mainly focused on the small diameter range of 3 to 12 mm outside diameter. We provide you winner solutions adjusting our tubes to your specific needs offering you 3 types of tubes 100% produced with reweable energy:
PREMIUM DELMAS TUBES : BRIGHT AND EXTERNALLY PRECISE WELDED STEEL TUBE
OPTIM DELMAS TUBES : TAILORED TUBES TO SUIT THE CUSTOMER'S SPECIFIC NEEDS .
Precision calibrated welded steel tubes, excellent bright surface finish, minimized welding bead height, inner working diameter guaranteed.
PRECISE DELMAS TUBES : Cold drawn welded precision tubes for the highest demanding requests.
We offer you versality, flexibility, quality and competitiveness. We want to work with you on research, innovation and new developments. Reach us at stand Hall 3 B17 and in
www.delmas-tubes.com
, we will be glad to assist you.
---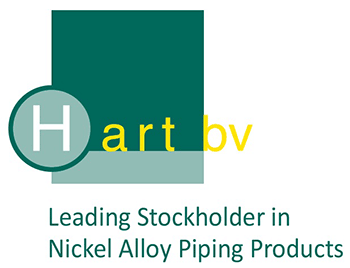 Hart b.v., Leading stockholder in Nickel Alloy Piping Products – Hall 3/Stand C13
Hart b.v. is a specialised stockholder in Nickel Alloy piping products and acts as a master distributor for the suppliers to the Oil & Gas and (Petro-) Chemical Industries. We can assist in all your requests to complete your piping packages – Total Project Management.
Projects requiring Nickel Alloy products can be supplied directly from our extensive stock.
Seamless pipe & fittings in stock: Alloy 200/201, 400, 600, 625, 825, *C276 (*seamless & welded). Sizes ½"upto and including 8"/ Sch10s upto and including XXS
www.hartbv.nl
---

Hauhinco Water Hydraulics: Press Drives and Controls, Descaling Systems, Hydroforming and Tube Inspection Systems – Hall 7A, Stand E14
Hauhinco is the Expert in Water Hydraulic Solutions: We design and manufacture customized Drives and Controls for Presses, Descaling Systems, Hydroforming and Tube Inspection Systems for the tube and pipe industry. Hauhinco high pressure plunger pumps and valves are high quality products specifically designed for water hydraulic applications. The entire engineering and manufacturing is made in Germany. Visit us in Hall 7A, Stand E14 at Tube 2018, Düsseldorf to learn more on our solutions for your application or visit our website www.hauhinco.de.
---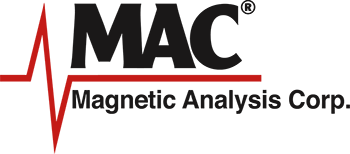 MAGNANALYSISETIC CORP. – NDT Systems for tube, pipe, bar, wire – STAND HALL 6 I-12
Magnetic Analysis Corp. , celebrating 90 years of serving the metals industry, is your answer to finding the best NDT instruments and systems for testing tube, pipe, bar and wire. Visit our Stand # 6 I -12 to learn about MAC's latest developments in Eddy Current, Ultrasonic and Flux Leakage test technology and systems. Tell us your application and our experienced Engineers will help you select the best NDT solution. Echomac® Ultrasonic Weld Zone Test Systems for ERW tube, the new Echomac® FD6/6A Ultrasonic instrument for testing high performance tube or bar for aerospace and nuclear applications, an Ultrasonic Full Body Tube test system, MultiMac Eddy Current tester for small diameter tube or rod, or Rotoflux® Flux Leakage systems for large OCTG heavy wall tube are just some of the broad range of systems MAC can supply. With 90 years, MAC meets the "Test of Time". Visit mac-ndt.com for more.
---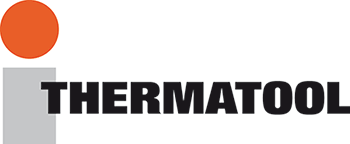 Thermatool™ Solid State High Frequency Welders – STAND HALL 6 C21
Thermatool™ Solid State High Frequency Welders consistently produce the best welds in the industry on any tube or pipe mill. Our innovative HAZControl™ Technology — Thermatool's advanced power supply design and exclusive software and control capability — enables tube and pipe producers to access stored process recipes applicable to all types and sizes of tube and pipe materials. That's your assurance for achieving the best welds you've ever made, every run, every day, every time. For proven HF Welders backed by decades-long industry leadership, put your trust in Thermatool — and gain a competitive edge for your company.
Visit http://thermatool.com/products/haz-control-technology-welders/ for more information!
---

Tru-Cut Saw Inc.
Tru-Cut Saw Inc. has redesigned its Orbital tube cutting saw blades makes it easier for customers to achieve longer cutting life, the newest development has shown an improvement increase of life to over 30 meter sq., this is an increase of over 8 meter sq. from the previous saw blades.
Richard Otter, Vice President, "We are really excited about the newest development and looking forward to showing it to our customers this year in Dusseldorf, Germany at TUBE 2018."
Our sales team will start offering the latest Orbital cutting saw blades to our current customers Worldwide once the TUBE 2018 Show is completed, Tru-Cut Saw expects that by the end of this year all of our current customers will have access to this latest technology and will start seeing the increased blade life before the end of 2018.
Tru-Cut Saw has the latest carbide grades available and has their own R&D team to development the latest PVD coatings and grind angles.
Tru-Cut Saw is the only privately held saw blade manufacturer in the USA to have the two in-house PVD coating chambers with a capacity to coat saw blade up to 1250 mm in diameter. This allows Tru-Cut to tightly control coating quality and uniformity, and permits adjustments for individual customer applications.
Through its ICO Surface Coating Division, the company offers PVD coating services for cutting tool and other saw blade manufacturers and distributors. For more information, visit www.trucutsaw.com
---

UPCAST® SGTube – small grain, bigger gain. Welcome to visit us at 6A02.
---